By default, Windows 10 has a utility to free up hard drive space. The Storage Assistant feature comes with a "Free Space Now" option that can delete unwanted files. You don't need to install a third-party application, and it is fully protected against malware.
How do I use the Windows 10 Cleanup Tool?
To launch the utility, do the following:
Go to Start > Settings > System > Storage.
Click the Configure Storage Wizard option or run it now.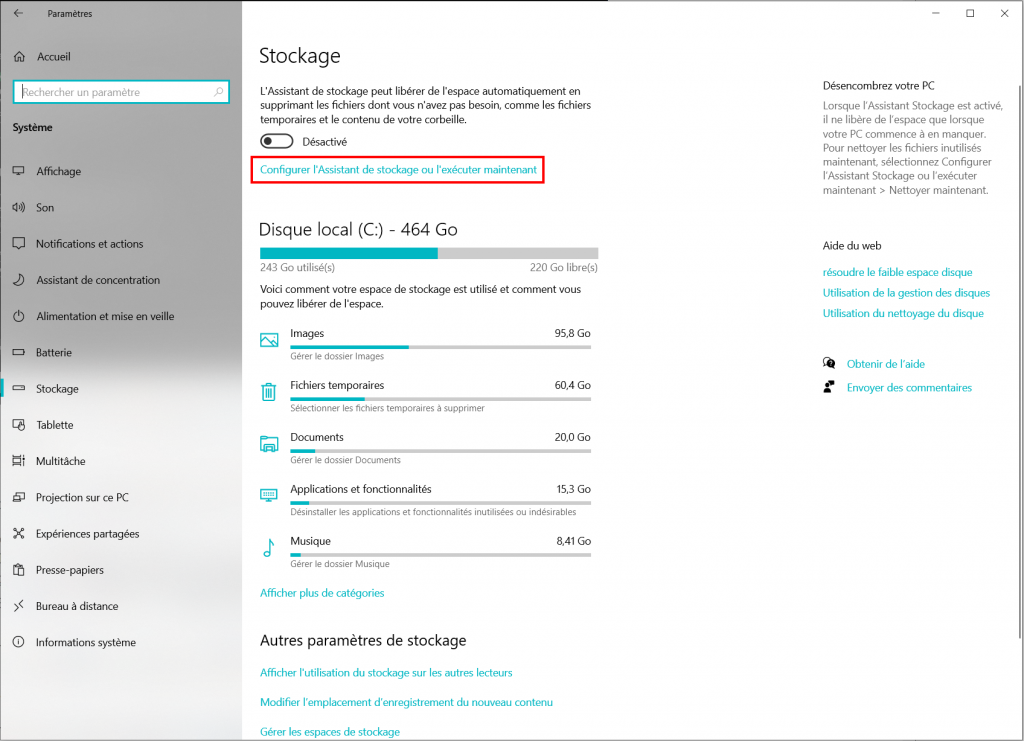 Scroll down the page and click on Clean Now.
On the same page, you can also configure how you want to delete temporary files related to applications or whether you want to automatically delete files from your Downloads folder after a specified number of days.
In addition, you can enable the Storage Assistant tool if you want Windows 10 to clean up your hard drive manually from time to time.
Benefits of the Storage Assistant
You don't need to install this computer cleaning software.
Works without any problems. Automatically updates itself with Windows 10 updates.
Removes unnecessary files from your computer.
Can automatically optimize your storage, clean up the Recycle Bin and the Downloads folder.
Disadvantages
It is buried deep in the Settings application, not very visible to the user.
This free cleaning software is not supported by older versions of Windows.
However, some temporary files can still be kept. For this, a third-party application such as Ccleaner may be required. You can check the list of the best cleaning software to help you in your choice.